Setting up a social network can be daunting, but with the right tools and strategies, it's possible to create a thriving community. In this article, we'll walk you through the steps necessary to set up your social network, from planning your platform to developing your content strategy.
To get started, you'll need to decide what type of social network you want to build. Several options are available, including a personal blog network, a corporate social network, or a hybrid network that blends elements of each type. Once you've selected your platform, developing your content strategy is time.
Blogs are ideal for building a social network because they're easy to set up and manage. However, you'll need to develop unique content if you want your network to stand out from the competition. You can achieve this by creating blog posts that focus on specific topics, featuring exciting stories from your users, or offering valuable advice and resources.
Once you've set up your network and developed your content strategy, it's time to promote it online and attract users. You can do this by advertising your network in relevant places online and soliciting user submissions via moderated forums or discussion boards. Alternatively, you could
Minimum post per week for succeeded page
Most studies agree that once per day is optimal, with a maximum of two daily posts. Hubspot found that pages under 10,000 fans experienced a 50% drop in engagement per post if they posted more than once daily. At a minimum, you should post to your Facebook Pages 3 times per week.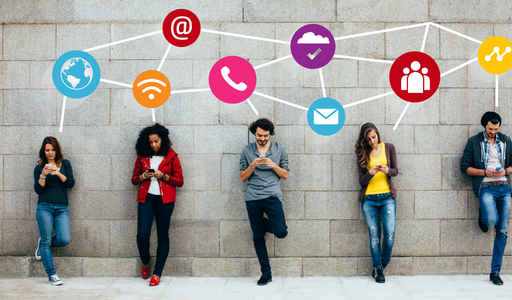 Good review impact on social media
Reading online reviews is part of the decision process for customers.
Roughly 77% of people read customer reviews before committing to a purchase. If your business has online reviews, this instantly creates a sign of trust and authenticity. Online reviews give new customers a sense that your business is genuine and provides a real product or service.
If your business displays no reviews, testimonials, or case studies,
Could you ultimately put clients and customers 'off' your business?
Also, suppose your business has no social media profiles. In that case, customers cannot guarantee that what you're selling is genuine and will likely move on to a competitor with more presence and authority online.
Reviews written online are trusted.
Around 88% of customers trust online reviews more than personal recommendations. Even if customers don't know the people reviewing your business, they're trusted. On Facebook, for example, customers can see if it's a genuine person actively talking about your brand on their own accord. If it suits your business, asking customers to provide a picture of their purchase can further cement your brand's authenticity.
Best 6 ways to sell on social media (marketplace..etc.) for products and services
1. Run Contests on Social Media to Attract Attention
2. Advertise your product to reach a wider
3. Run deals and promo codes on social media
4. Provide Social Proof to build trust in your product
5. Share Creative Visual Content for Better Engagement
6. Promote Your Product in Social Media Communities
Why should you start your social network?
Social networks are an increasingly popular way to socialize online. They provide an easy and convenient way to keep in touch with friends and family, share content and ideas, and find new interests. They can also be a great way to stay connected with your professional network. Here are seven reasons you should start your social network:
• It's free: Most social networks are free to create and use.
• It's easy: Social networks are simple to set up and use. You don't need special skills or expertise to create a profile, post, or follow friends.
• It's private: Social networks are private by design. Your personal information (name, email address, etc.) is not publicly available.
• It's versatile: Social networks offer a variety of features that can be customized to fit your needs. You can create a network focused on specific interests or activities or one that is more general-purpose.
• It's growing: Social networks are constantly evolving and expanding their offerings. There are dozens of popular social networks to choose from, each with unique features and benefits.
• It can connect you with potential employers: A strong presence on social media can help you
As we all know, many social media networks are out there, but a good one can take time to build. The more users you have on your platform, the more people will see and join it. So make sure you start with something that works well for you and your potential clients!