Why do You need a digital marketing agency for your business?
Having a digital marketing agency can be highly beneficial for your business. A digital marketing agency can help create an effective online presence and reach more potential customers. They can help create a customized digital strategy that fits your business's goals and objectives and can help you optimize your website for higher search engine rankings. Digital marketing agencies also have access to tools and resources such as analytics, data, and trends to help you make better decisions about your digital marketing activities. Additionally, they can help build relationships with customers and create loyalty and engagement through social media. A digital marketing agency can help your business reach its goals and maximize its potential.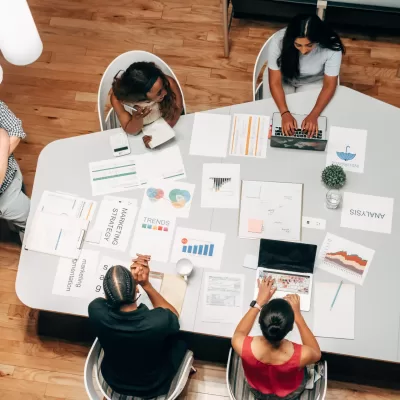 What is digital marketing?

Digital marketing uses online tactics and platforms to promote products, services, and brands. It involves creating and distributing content across various channels, such as search engines, social media, and email marketing. Digital marketing also includes optimizing websites, running targeted ads, analyzing performance, and tracking user behavior. The goal is to create an engaging user experience and drive traffic to a website or online store. And you can read this post for more information.
What is the future of any business without digital marketing?

The future of any business with digital marketing is still being determined. Digital marketing is an invaluable tool in today's business climate, as it allows companies to reach a wide variety of potential customers with targeted messages. With digital marketing, companies could use more traditional marketing methods such as newspaper ads, television commercials, and word of mouth. These methods are often time-consuming and expensive and have a limited reach. Digital marketing, on the other hand, is more cost-effective, allows businesses to reach a much larger audience, and can be used to measure and monitor results in real-time. Companies without a solid digital marketing strategy will likely face many future challenges in sales.
How will the marketing agency create the strategy of digital marketing?
The marketing agency will create a comprehensive digital marketing strategy that considers your business goals, target audience, budget, and other vital considerations. They will start by researching the digital landscape to identify opportunities, analyze competitor strategies, and understand user behavior. From there, they'll develop a strategic plan to reach your target audience and help you achieve your goals. This plan may include social media campaigns, content marketing, digital advertising, website optimization, and other tactics. Ultimately, the digital marketing strategy should help you reach your goals and maximize your return on investment.
What is the online digital marketing volume in Toronto?
According to a recent report from Business Insider, the digital marketing industry in Toronto is booming. In 2018, the industry in Toronto had a total addressable market of about $4.4 billion, with the estimated spending on digital marketing services in the city reaching around $1.6 billion. This is a significant increase from the 2015 estimate of $1.2 billion, indicating that the industry is overgrowing and has much potential for further growth in the future.
What services digital marketing agency can provide?
A digital marketing agency can provide various services to help you reach your business goals. This can include content marketing, search engine optimization (SEO), search engine marketing (SEM), social media marketing, email marketing, Branding, online presence, Google ads management, social media ads management, website design and development, and other forms of online advertising. Depending on your needs, a digital marketing agency can help you develop an effective and integrated digital marketing strategy and develop the right website for your business.